Facilities & Services
1F

Reception

Our staff are awaiting your arrival.
The door is locked between midnight and 6:00 AM for added safety and security.

1F

Lounge

The warmth of the wood decor gives this lounge a comforting atmosphere. Please feel free to use it as a place to wait for friends, to have meetings, or for any other need you may have.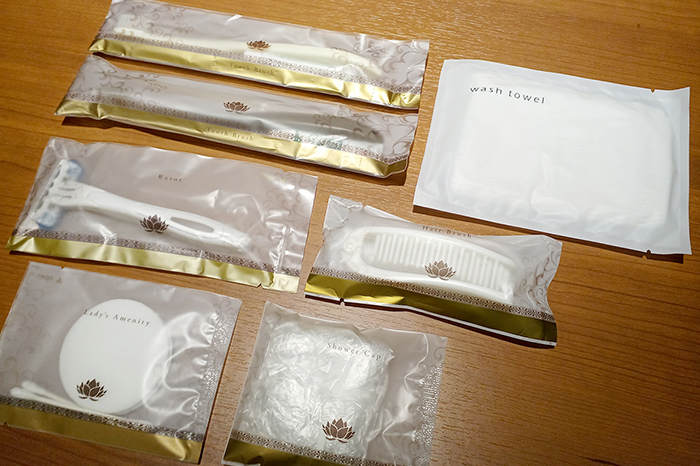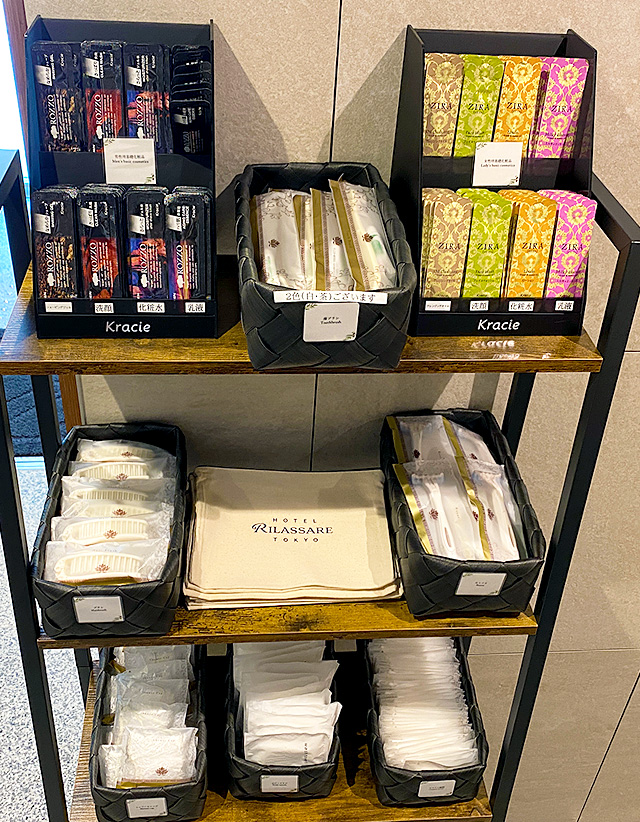 Amenity Station
An amenity station offering facial lotion, emulsion, cleansing oil, and more is located in front of the Reception area on the first floor. Basic cosmetic products for men are also available.
Smoke-Free

Smoking is prohibited throughout the entire hotel. There are also no designated smoking areas.

Laundry Room

Coin-operated washing machines and dryers are available, an especially helpful feature for guests staying on consecutive nights.

Tea & Coffee Machine

Overnight guests are welcome to use the tea & coffee machine in the Lounge on the first floor.

Breakfast

(Yuhigaoka Shokudo)

Enjoy a breakfast exclusively for hotel guests only, with your choice of Japanese or Western-style options.
*Additional charge
Guest Rooms
Free High-Speed Wi-Fi

High-speed Wi-Fi allows for effortless viewing of large videos and makes Internet use for business purposes easy.

Smart TV

The wall-mounted 43-inch TVs can be used for watching online streaming services such as YouTube and Netflix.

Simmons Beds

All guestrooms feature Simmons-brand beds. Please relax and enjoy your visit.
Room type

Compact Single Rooms

Area

9.41 - 9.99 sq. meters

Bed

One 120 cm-wide Simmons bed

Capacity

1 person

Remarks

Shower room (no bathtub)

Room type

Standard Single Rooms

Area

9.39 - 10.54 sq. meters

Bed

One 120 cm-wide Simmons bed

Capacity

1 person

Remarks

Shower room (no bathtub)

Room type

Comfort Single Rooms

Area

10.82 sq. meters

Bed

One 120 cm-wide Simmons bed

Capacity

Up to 2 persons

Remarks

Shower room (no bathtub)

Room type

Double Rooms

Area

14.42 sq. meters

Bed

One 160 cm-wide Simmons bed

Capacity

2 persons

Remarks

Modular bathroom

Room type

Comfort Double Rooms

Area

19.42 sq. meters

Bed

One 160 cm-wide Simmons bed

Capacity

2 persons

Remarks

Modular bathroom

Room type

Twin Rooms

Area

20.53 - 22.68 sq. meters

Bed

Two 110 cm-wide Simmons beds

Capacity

2 persons

Remarks

Modular bathroom
Hotel Overview
Check-in

1:30 PM

Check-out

11:00 AM

Guestroom Amenities

Free high-speed Wi-Fi / Wall-mounted 43-inch TV / Refrigerator / Electric kettle / Air purifier with humidifier function / Simmons-brand bed / Hairdryer

Amenities

Various bath amenities / Nightwear / Slippers
*Other amenities are also available at the Amenity Station in front of the Reception area. Please feel free to take any amenities you want to use to your room.

Rental Items

Pillow types not placed in guestrooms / Mobile phone charger / Iron / Trouser press / Extension cord / Nail clippers / Thermometer, etc.
*Please contact Reception for more information.

Credit Cards

Visa, JCB, American Express, UC, Kins